Plastic packaging in 2018: How Palagan is investing for the future
09/03/2018
It's good news all round. We are looking forward to a dynamic 2018 where consumer led change will create innovation opportunities for UK manufacturers.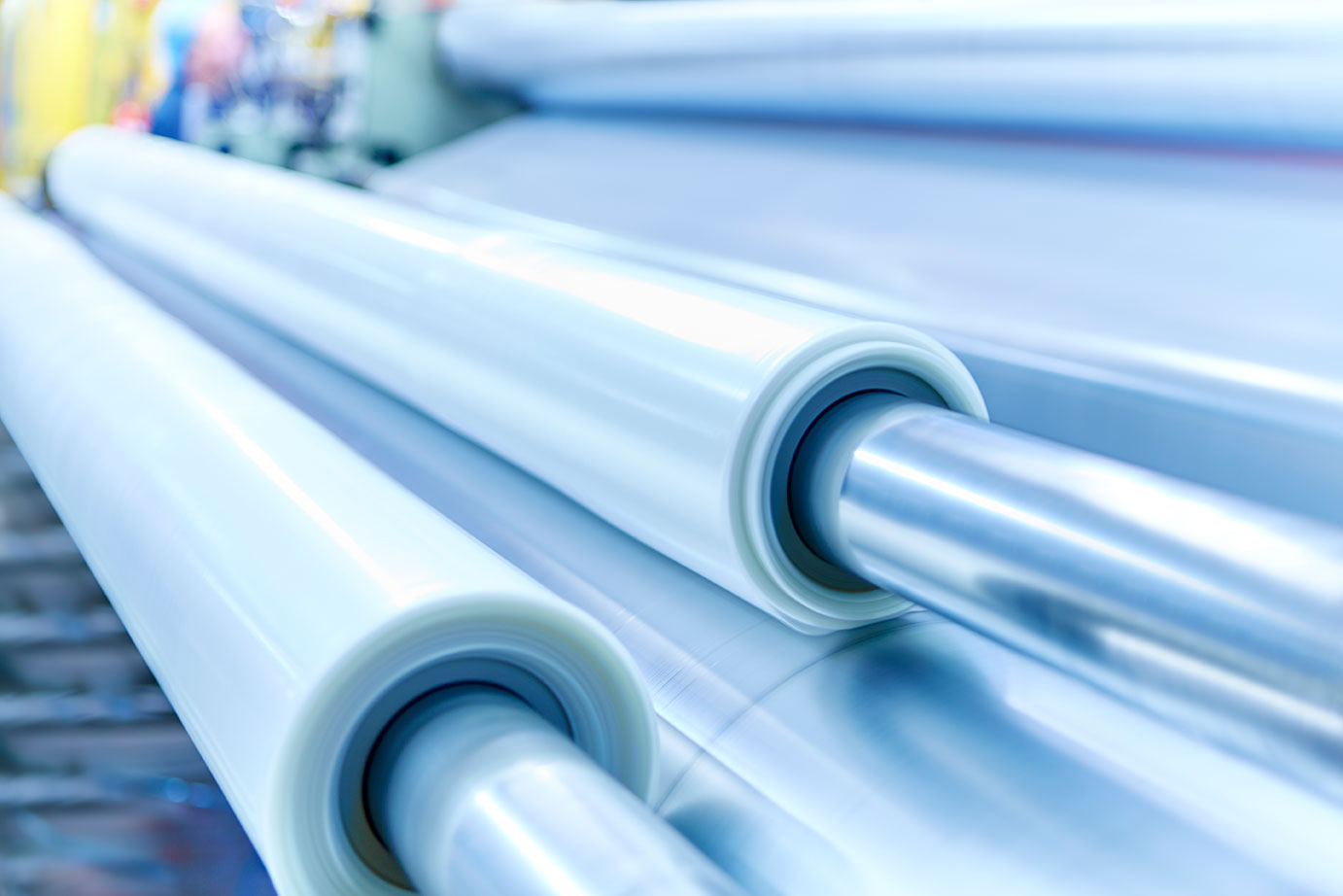 Simon Barton, Palagan's Managing Director, explains how Palagan are setting themselves up for success in 2018.
The plastic packaging industry has been under scrutiny over the last six months. This focus on change is being driven by the media, Brexit and other structural factors. I recently celebrated 31 years at Palagan with an interview with our Marketing Team. They asked me about my thoughts for the industry over the next 12 months and how Palagan is investing for 2018.
Q: What markets do you operate in and is there a particular market expected to grow in 2018?
We work across many different sectors, providing packaging to UK manufacturers and processors from construction to food and everything in between. This breadth is possible because we specialise in bespoke packaging that protects and transports products efficiently and safely. This year, we should see continued growth across the whole manufacturing sector. Manufacturers will continue to focus on ensuring their plastic packaging is effective and minimises production costs. This cost efficiency will be balanced against the need to limit any environmental impact, which is currently the main narrative across the packaging industry.
Q: What is the biggest challenge facing plastic packaging at the moment?
There has been a focus on the environmental impact of plastic packaging which was intensified by the excellent Blue Planet series. This has initiated some crucial discussions and government policies. It is now up to the plastics industry to ensure the wider public and consumers understand the benefits of plastics and how they improve product protection, extend shelf life, minimise waste and maximise resource efficiency. We need to work with government, industry bodies like the BPF, and retailers to innovate and develop policies that work.
Q: Have you invested heavily in 2017 and if so what has been the stand out investment for your business?
As part of our focus on innovation, our team developed new bag making machines able to produce the next generation of higher strength, lower weight sacks and bags. This means efficiency in production and lower environmental impact. Both things that are important to our customers.
Q: How much of an impact has a fall in sterling had on your business?
It has had a two-fold effect. It has increased raw material prices significantly as polymers that we use are primarily imported. Conversely, this has had an effect on the manufacturing industry, bolstering it and driving increased demand.
Q: How are you planning around the uncertainties of Brexit?
No one knows the impact of Brexit. Many of our customers have put investments on hold until some clarity emerges. We believe investments we've made will ensure our customers will receive the best value packaging to help keep them competitive in their sectors.
Q: What plans do you have for Palagan in 2018?
Our innovation team are continuing to develop new high strength materials to provide packaging with an even lower impact on the environment. Reducing overall packaging weight and waste has always been central to our continuous improvement programme and we are encouraged that this topic is now front of mind across the industry. We are also planning some further investment in our conversion machinery to increase capacity and deliver faster delivery times.
Q: is there any single thing you would change in the industry if you could?
I know I have spoken about the environmental impact of plastics receiving a high level of media focus. I believe that plastic packaging plays an important role in ensuring our food is packaged safely and helps minimise food waste by extending shelf life. Plastic packaging provides a sterile environment for food, medical and pharmaceutical products, and provides the safest way to dispose of asbestos. Plastics manufacturers need to work together to provide balanced and accurate life cycle assessments of all packaging to justify the recommended packaging material. We need be part of the solution. I'm focused on making sure this happens through innovation at Palagan and working with industry bodies like the BPF.
Q: What development in plastic packaging do you think will have the biggest impact in 2018?
Again, I think any development will be focused on the environmental and cost reductions. We will continue to see the development of lower weight, higher strength films for industrial applications. As retailers and consumers demand less non-essential and wasteful plastic packaging, Palagan will have the solution for them.
I also think that the recycling industry will change so that plastic packaging of all types will be more easily dealt with and recycled which will help provide a circular economy and a better world!
Q: Are you able to tell us anything else about how you intend to invest in 2018 that will mean even more benefits for your customers?
We are investing in our sales team with even more training so that they will be ready to talk to our customers about the best bespoke solutions for them. They will be up to speed with all the new developments in the industry and ready to help all our customers. They will work together with our innovation team to create new and exciting products to improve packaging performance.
In terms of our machinery, our next generation processing equipment will soon be in place. These are more energy efficient, with the ability to process the latest polymers, meaning customers can reduce their overall weight of packaging used, without compromising protection of their goods.
It's good news all round. We are looking forward to a dynamic 2018 where consumer led change will create innovation opportunities for manufacturers like Palagan.